How to find a sports physiotherapist for an athlete during the Paris 2024 Olympics?
Finding
the right sports physiotherapist

for an athlete for the Paris 2024 Olympic Games

The 2024 Olympic Games are rapidly approaching, and national delegations from all over the world are preparing to send their most talented athletes to Paris to represent their countries. As a professional athlete, it is essential to ensure that your health is in perfect condition before and during the Games. However, not all athletes have access to a dedicated sports physiotherapist to accompany them throughout the sports events of the Paris 2024 Olympics. This is where the KOSS clinic comes into play.
An experienced sports physiotherapist for competition
The KOSS team consists of 15 sports physiotherapists, some of whom are also osteopaths. The main strength of the KOSS team lies in the expertise of its physiotherapists. Beyond theoretical training and diplomas, our sports physiotherapists are trained on the field, in contact with athletes and the demands of sports competition. KOSS is regularly requested to provide care for athletes at national or international-level competitions, regardless of the discipline. Our sports physiotherapists can follow an athlete individually or oversee the care of an entire competition at the organizers' request. Additionally, some members of our sports physiotherapy team accompany professional teams or federations throughout the year, during competitions and preparation stages.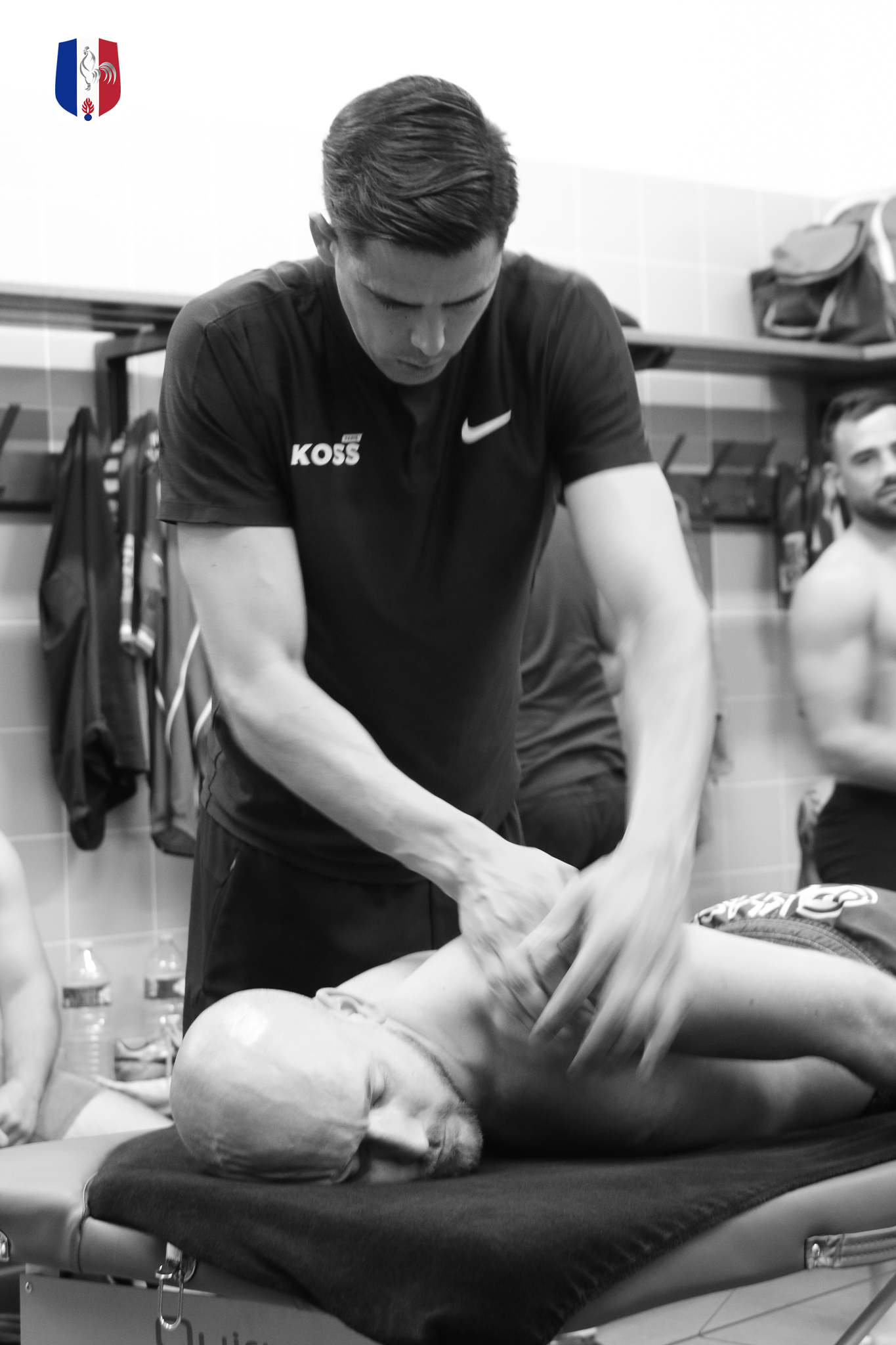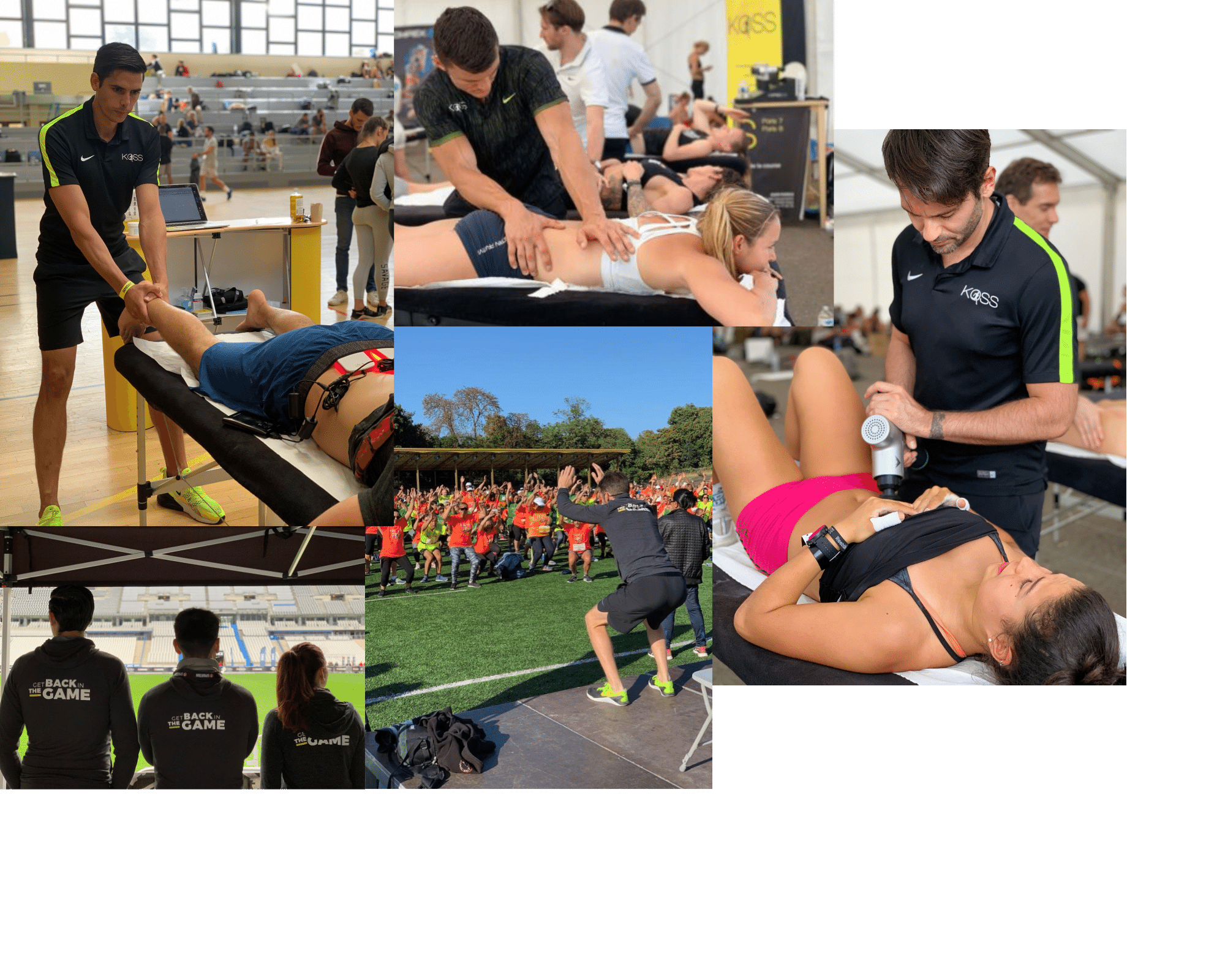 A team of sports physiotherapists available throughout the 2024 Paris Olympics
Our team of 23 sports physiotherapists allows us to handle numerous requests thanks to an optimized internal organization. We can deploy sports physiotherapists anywhere in France and on any day throughout the year. For personalized arrangements, we recommend notifying us at least 3 weeks in advance. Once on-site, alongside the athlete or team, the physiotherapist is entirely available for the care required, according to your specified needs.
Mastering the athlete's care during the 2024 Paris Olympics
Our experience since 2018 in various national and international sports competitions, working with elite athletes, enables us to guarantee top-quality care for athletes present at the 2024 Paris Olympic Games. We understand how crucial the athlete's trust and feelings are in their quest for peak performance. Beyond treatments, the relationship with the athlete is of paramount importance. An athlete who feels heard and confident, whether it's about their body sensations or an injury, will be able to give their best performance.

The sports physiotherapist on-site or at the clinic for tailored care during the 2024 Paris Olympics
The sports physiotherapist alongside the athlete during the Paris 2024 events
Our team of KOSS sports physiotherapists can be present alongside athletes throughout the duration of their competitions during the 2024 Paris Olympic Games. However, you can also choose specific dates or periods of the competition if you already know your Olympic athlete's needs.
The sports physiotherapist after the Olympic events for quick recovery
In order to optimize recovery and ensure that athletes can return to competition in the best conditions, the sports physiotherapist becomes an asset for the athlete. Various techniques such as :

Massage

Drainage

Stretching

Taping

Cryothérapy

Compression / Pressothérapie

Manual Thérapy

Ostéopathie

Tecar thérapie

Shock Wave Therapy

Game Ready

Comprehensive care for Olympic athletes at our facilities in the heart of Paris
Our team of physiotherapists can provide care at your location, but we also offer athletes the option to use our facilities in the heart of Paris for maximum comfort. KOSS is the leading sports physiotherapy clinic in Paris, thanks to our state-of-the-art facilities and expert sports physiotherapists. Our locations are conveniently situated near the Place de la Concorde, the focal point of the Paris 2024 Olympic Games' opening ceremony. You can easily access our clinics, whether on the left bank at KOSS Paris 7 (199 Boulevard St Germain 75007) or on the right bank at KOSS Paris 8 (74 Boulevard Haussmann 75008).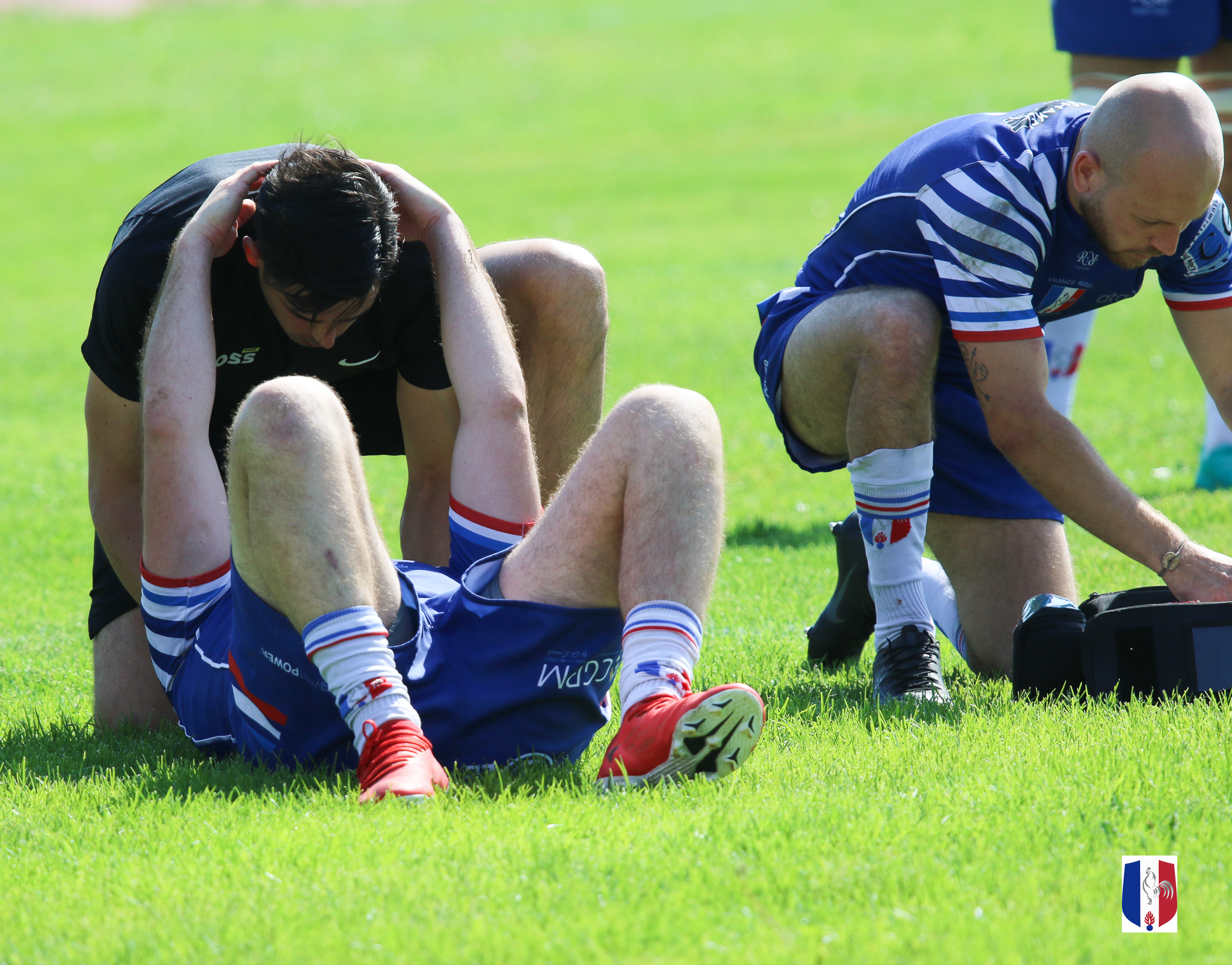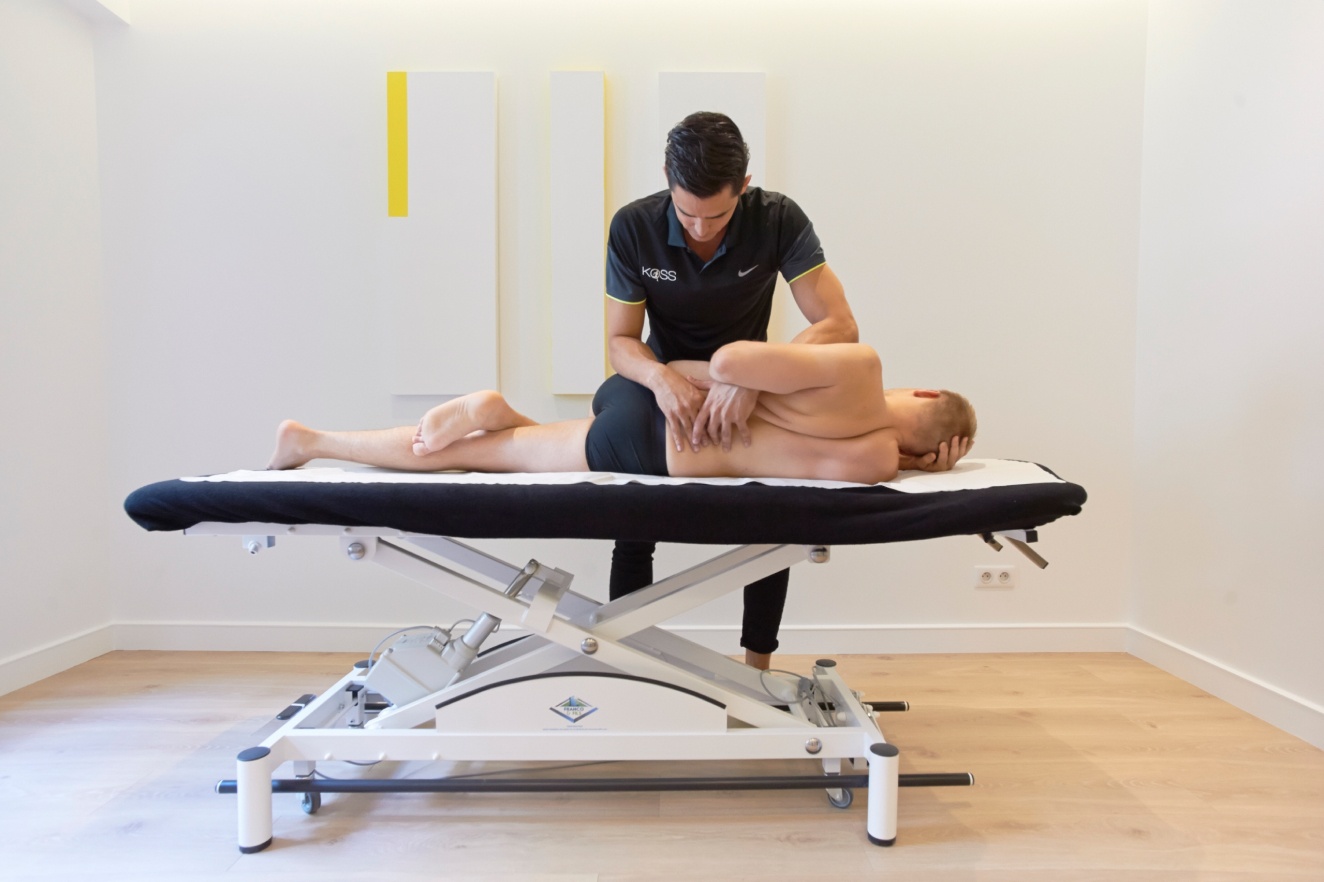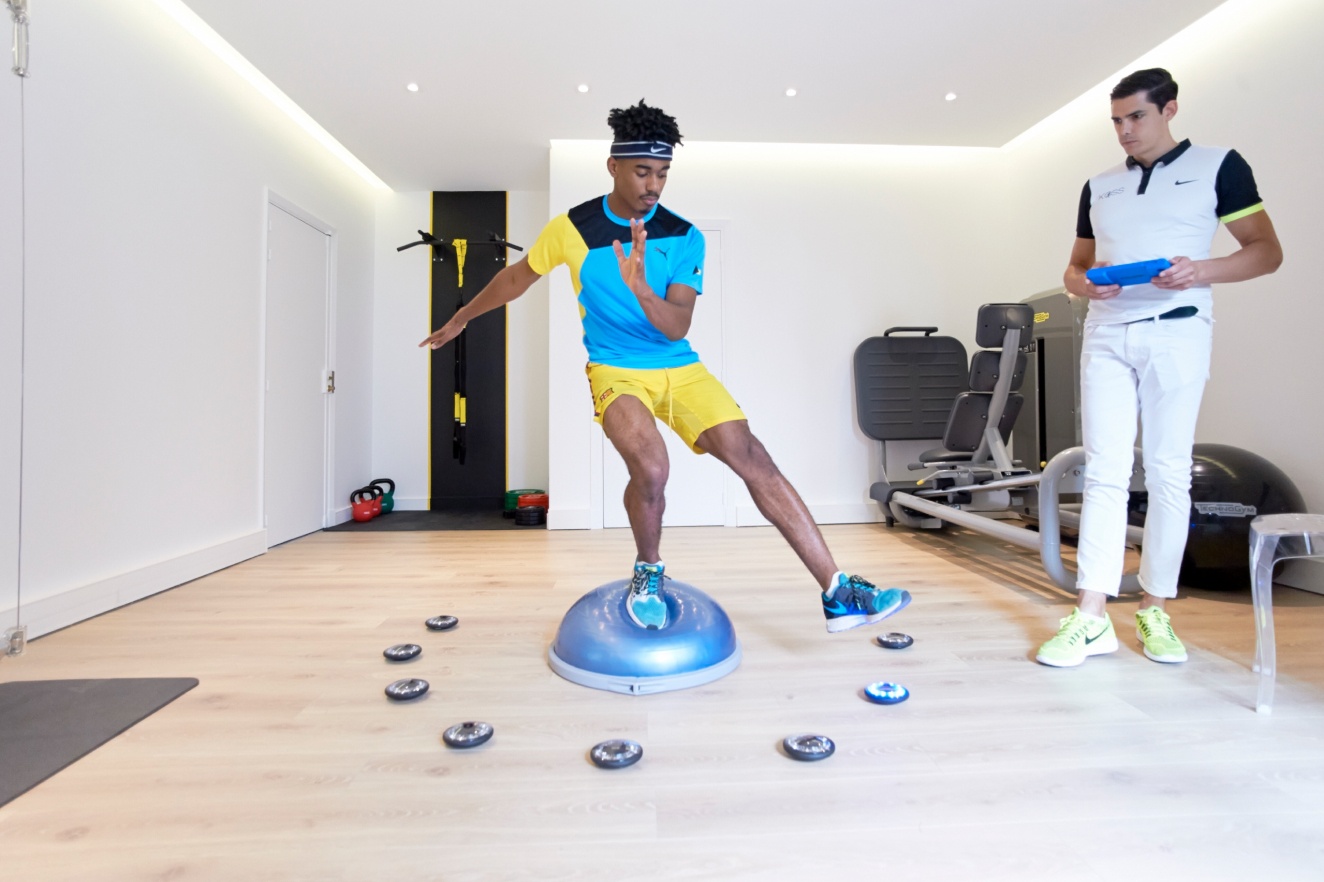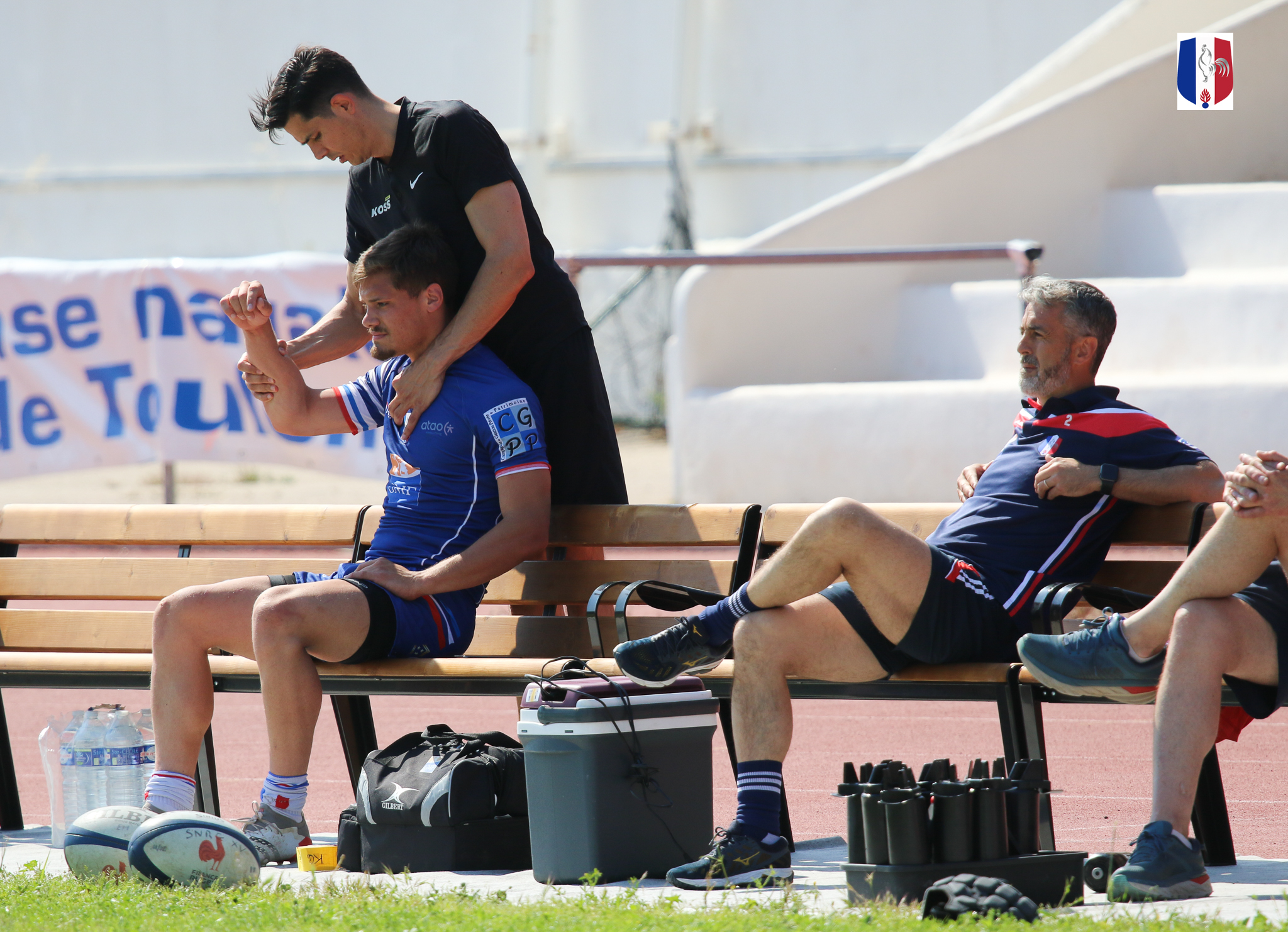 Why KOSS is the ally of Olympic athletes during the 2024 Paris Games
The expertise of our team of sports physiotherapists for Olympic athletes
To perform at their best during the 2024 Paris Olympic Games, athletes need to be at their full potential. Physical fitness is crucial for both performance and athlete confidence. As sports physiotherapists, our role is to preserve or restore the athlete's physical potential after an event so they can quickly and effectively resume competition between events. Our physiotherapists' experience is essential in adapting the type of care based on the competition phase, sport, athlete's sensations, and the rhythm of events. This expertise and know-how enable us to place the athlete in the best physical and mental conditions essential for achieving peak performance.
KOSS sports physiotherapists' experience in national and international sports competitions since 2018
Our team has already covered numerous sports competitions and championships in various disciplines, working with high-level athletes striving for medals and titles.
Championnat de France Militaire d'Escalade 2021 et 2022

Championnat de France de Sauvetage Sportif 2022 et 2023

Championnat de France Militaire de Rugby 2022 et 2023

Championnat de France Militaire de Futsal 2022/span>

Marathon de Paris 2018 2019

Adidas Semi Marathon de Paris 2018 2019 2021 2022

Adidas 10Km De Paris 2022

Championnat de France de 5Km sur route à l'INSEP (Adidas / Fédération Française d'Athlétisme) 2022

Cross Country Armée de Terre 2021

24H Buggy SSV avec l'équipe Unéo 2021 et 2022

Dakar suivi d'un pilote Moto 2020 2021 2022

24h Moto Bol d'Or avec le team Énergie Endurance 91

24h du Mans moto

Crossfit French Throwdown 2019

Crossfit Lutèce ThrowDown 2019

RedBull Paris Conquest 2021 Skateboard

Equipe de France de Boxe

Equipe de France de Handball

Equipe de France de Beach Handball

Staff Équipes de Football Ligue 1 Ligue 2 et National
Full autonomy to simplify the lives of athletes and organizers
The life of an athlete during the Olympic Games is well-regimented. The KOSS sports physiotherapist adapts to the athletes' constraints. Our team is mobile and autonomous in terms of equipment, ensuring maximum support in organizing care. When your athlete needs treatment, the KOSS team takes care of everything to provide the appropriate care at the right time, regardless of the location and date.
In conclusion, if you are an athlete without a dedicated physician for the 2024 Paris Olympics, the KOSS clinic is the ideal choice to meet your healthcare needs. Our expertise in sports physiotherapy, personalized care, and use of advanced technologies ensure that your athletes will receive the best possible care. Contact us to discuss your requirements and start working with us to prepare for the 2024 Olympic Games.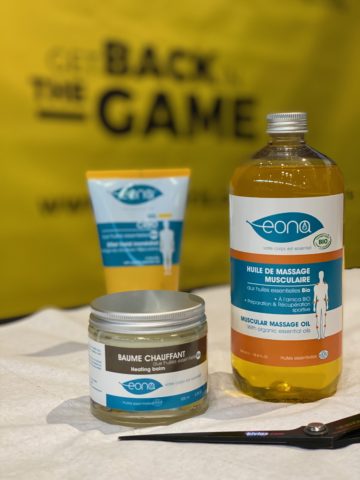 WITHIN OUR TEAM, ONE SINGLE WILL. :